QUALITY INSTRUMENTS WITH DAZZLING GRAPHICS AND GREAT SOUND.
The heart of the ARTIST ELITE series lies within its stunning graphic art designs and intricate inlays coupled with quality woods and superb craftsmanship. Available in Concert and Tenor sizes, each one has its own unique character.
WILD WEST MODEL
Featuring stunning Wild West cowboy graphics and intricate pearloid fretboard inlays. This instrument will really stand out from the crowd.
ELECTRIC GUITAR MODEL
Fitted with stage ready under-saddle pickup and Mahalo MEQ2 on-board pre-amp system for great plugged-in tone that picks up every nuance of your performance. It even features a built-in tuner so you'll always sound your best.
Which one will you choose to showcase your own individual personality and style?
SPECIFICATIONS: Wild West - CONCERT Electric Guitar - TENOR
CONCEPTION GRAPHIQUE
Graphic Art Design Top Only
CORPS
Nato avec le dos arqué
COU
Acajou
HEAD STOCK
Wild West: Traditional
Electric Guitar: Slotted
TOUCHE
Amara Ebony
MARQUEURS DE POSITION
Pearloid Inlaid
PONT
Amara Ebony
FRETS
Wild West: 16, Nickel
Electric Guitar: 18, Nickel
TÊTE DE MACHINE
Wild West: Vintage, Gold Plated
Electric Guitar: Waverly Style, Gold Plated
Cordes
Aquila Super Nylgut
SELLE
Graph Tech NuBone XB
ÉCROU
ABS, blanc
LONGUEUR D'ÉCHELLE
Concert – 379mm
Tenor – 432mm
TERMINER
Mat
ÉLECTRONIQUE
Electric Guitar: Mahalo MEQ2 On-board Preamp with Tuner.
WITH HEAVY DUTY PADDED GIG BAG WITH SHOULDER STRAP
Available in the following designs:
| | |
| --- | --- |
| MA2WW | Wild West - CONCERT |
| MA3EG | Electric Guitar - TENOR |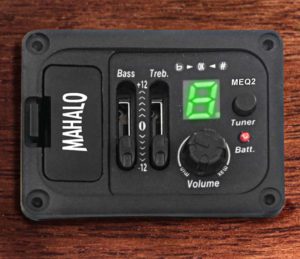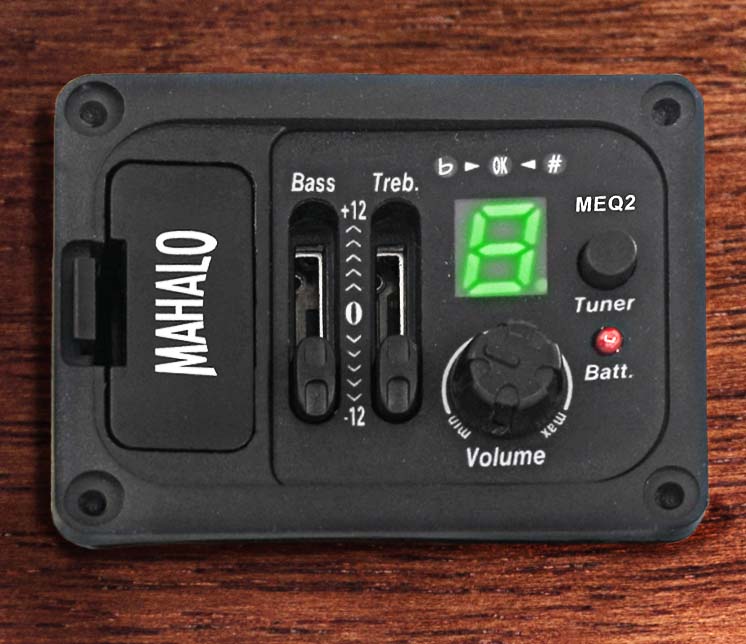 Mahalo MEQ2 On-board Preamp with LCD Tuner
Modèles sélectionnés uniquement

An instrument that looks and plays like one at ten times the price.